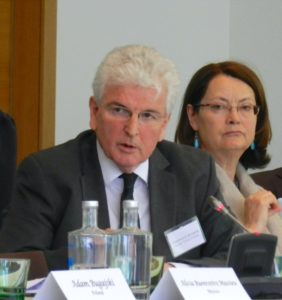 On 5-6 May 2017, the VCDNP and the James Martin Center for Nonproliferation Studies (CNS) organized their fourth annual diplomatic workshop held this year for the first time in Krems, Austria. The workshop brought together a large number of Vienna-based ambassadors, IAEA Director General Yukiya Amano, Austrian Vice-Minister for Political Affairs Alexander Marschik, UN High Representative for Disarmament Affairs Izumi Nakamitsu, NATO Deputy Secretary General Rose Gottemoeller and senior officials from international organizations in Vienna, as well as non-governmental experts from think tanks and academia. Lord Desmond Browne, Chair of the European Leadership Network and Vice Chairman of the Nuclear Threat Initiative, delivered the keynote speech.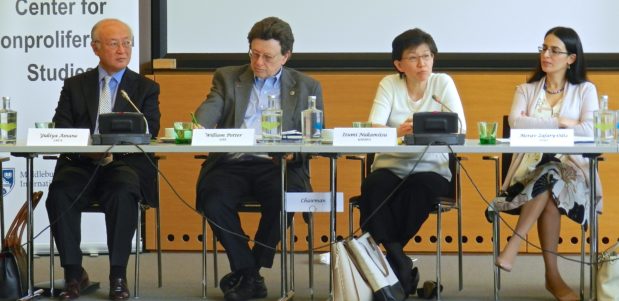 The title of the workshop, "A World in Disarray: Implications for Vienna," reflects the conveners' perceptions of the numerous challenges the world is facing.  The implications of BREXIT, rising nationalism and the future of multilateralism are some of the topics that were discussed at this high-level gathering. The workshop also looked at ways to counter threats and seek opportunities for reducing the risks that populate the global political landscape.
The workshop, which was conducted under the Chatham House rule, continued the VCDNP's and CNS's tradition of providing an informal forum for discussing pressing global issues in a setting conducive to constructive dialogue.