Die Stunde der Frau! – #Genderaktion Interview mit Angela Kane
22 August 2017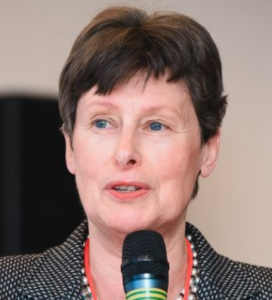 VCDNP Senior Fellow Angela Kane was interviewed by the Deutschen Gesellschaft für die Vereinten Nationen (DGVN) on her distinguished international career at the United Nations. She was also asked to address questions related to the challenges she had encountered being a woman in the field and offered advice to young women embarking on their careers.
"Ich wäre gern noch­mal zwan­zig Jah­re jün­ger, denn jetzt schlägt die Stun­de der Frau. Vor allen in höhe­ren Posi­tio­nen, in Chef­eta­gen, wer­den Frau­en gesucht und mein Rat ist fol­gen­der: bit­te gleich bewer­ben, nicht zögern, nicht den­ken, für den Pos­ten bist du nicht voll qua­li­fi­ziert! Was man nicht kann, lernt man dazu."
Read the full interview (in German) here.