by Laura Rockwood
August 2017
This Issue Brief was published by the Federation of American Scientists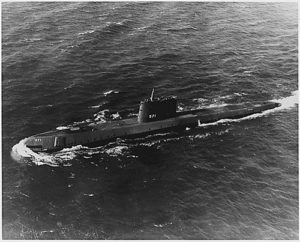 The purpose of this issue brief is to review the legal aspects of safeguards in connection with naval nuclear propulsion programs, in particular as regards the possible withdrawal from safeguards of nuclear material for such programs.
The Summary section provides recommendations about what should be considered in an arrangement that states need to have with the International Atomic Energy Agency for naval nuclear propulsion activities in states with comprehensive safeguards agreements.
Read the full issue brief online here.
Click here to access the PDF.
Credit: Photo by The U.S. National Archives